About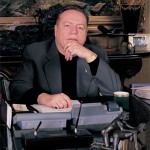 LARRY FLYNT
Larry Flynt is an outspoken and world-renowned defender of First Amendment rights and Chairman of the HUSTLER® brand of properties.  These include the LFP Publishing Group, including the prominent HUSTLER magazine;  LFP Broadcasting, with its HUSTLER TV services available on channels  and VOD platforms in over 55 countries; the HUSTLER HOLLYWOOD retail stores, with 33 locations across the US;  the luxurious HUSTLER Casino and the Larry Flynt's Lucky Lady Casino, both in the Los Angeles suburb of Gardena;  over 65 Web sites in the LFP Internet Group;  HUSTLER Mobile, offered on platforms worldwide;  LFP Product Licensing, which works with best-in-class businesses to produce HUSTLER merchandise, including apparel, accessories, novelties and more;  HUSTLER Video, a worldwide leader in adult entertainment; and the famous Larry Flynt's HUSTLER Clubs.
Throughout his career, Flynt has been involved in numerous legal battles regarding the regulation of free speech in the United States.  In the most prominent of these, he won the milestone 1988 US Supreme Court case, HUSTLER Magazine v. Falwell, after having been sued by Rev. Jerry Falwell in 1983 for an ad parody that had appeared in the publication.  In a unanimous ruling, the High Court declared that public figures cannot recover damages for "infliction of emotional distress" based on parodies.  The historic First Amendment decision held that the interest in protecting free speech surpasses the interest in protecting public figures' emotions and reputations.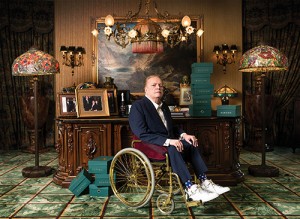 Flynt was born in Lakeville, Magoffin County, Kentucky on November 1, 1942.  From 1960-64, he served in the US Navy, and was a radar operator on the USS Enterprise when the aircraft carrier recovered astronaut John Glenn's space capsule.
In 1965, Flynt bought his first bar in Dayton, Ohio.  With the profits, be bought two other bars, and, in 1968, he opened a new, higher-class establishment, which was the first in its area to feature nude hostess dancers. He named it the HUSTLER Club.
In March 1972, Flynt created the HUSTLER Newsletter, a four-page, black-and-white publication with news about his clubs.  It became so popular that he expanded it to 32 pages in a year, and then decided to turn it into a sexually explicit magazine with national distribution.  In July 1974, the first issue of HUSTLER magazine was published, and, in 1976, Flynt created Larry Flynt Publications.
On March 6, 1978, during a trial related to an obscenity charge in Gwinnett County, Georgia, Flynt and his attorney were shot by a sniper near the county courthouse in Lawrenceville.  The shooting left Flynt partially paralyzed.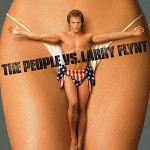 In 1996, Columbia Pictures released the critically-acclaimed film, "The People vs. Larry Flynt," with actor Woody Harrelson in the title role.  Harrelson's performance earned him Academy Award and Golden Globe nominations.  The film was directed by Milos Forman and co-produced by Oliver Stone.
Flynt has authored four books:  The Secret Life of Ronald Reagan (1984, Hustler Press); An Unseemly Man, My Life as a Pornographer, Pundit and Social Outcast (1996, Dove Books); Sex, Lies & Politics, The Naked Truth (2004, Kensington Books); and One Nation Under Sex (2011, Palgrave Macmillan).
Flynt has been married five times and has five children.  He and his wife, Elizabeth, live in the Hollywood Hills.  His Company is headquartered in Beverly Hills, CA.